What do we put in the concept of beauty when we talk about a woman?
Is it limited to the right features, a fashionable wardrobe, bright makeup and a chiseled figure?
Of course not.
It doesn't matter what size of clothes you wear, whether your hair is long and what color your eyes are, the main thing is that your look is neat, radiates youth and a natural charm.
Beauty is in each of us and the ability to emphasize natural beauty is one of the most important qualities of any woman.
So that you always be beautiful, radiate health, maintain youth for a long time, we have selected 15 beauty secrets for you every day that will be a real lifesaver for any girl and woman who wants to look stunning, because female beauty, as the ancient Greek philosopher Socrates said, - This is the queen who rules for a very long time.
The first and

easiest secret

is to take care of your skin in several stages.

The first stage is cleansing, the second stage is skin toning, the third stage is applying a moisturizing or nourishing cream.

Observing these rules of daily skin care, you provide it with an attractive and healthy look for a long time.

In order to choose the right and suitable skin care for your skin, determine its type.

This can be done by contacting a specialist or passing tests for skin type yourself.

Less makeup

In everyday life, the main rule of makeup: less is better.

Heavy makeup clogs the pores (this is especially true for owners of wide pores and skin prone to oily and acne), decorative cosmetics often dry the skin, which leads to microinflammation, cracks and the appearance of facial wrinkles.

Therefore, do not overdo it, emphasize your beauty, and do not draw a mask on your face.

Remember that naturalness has always been valued and priceless today!

Regularly

do peelings and

masks for your face, neck and décolleté.

Pilling and scrubs allow you to exfoliate dead skin cells, and nourishing and moisturizing masks contribute to the rapid regeneration of the skin, saturating it with vitamins and minerals and making it soft, smooth and silky.

The Herbalife SKIN range of skin care products is a comprehensive skin care product containing all the essential micronutrients. *

Practice contrasting washing, it improves blood circulation and keeps the skin in good shape, while maintaining its youth and elasticity.

The habit of washing only with hot water leads to premature aging of the skin due to the loss of its elasticity, and washing with cold water leads to pallor of the skin, its lethargy and dryness.

When washing, applying scrubs and creams for care do not pull the skin and do not rub it.

Use light, massaging movements to cleanse and renew, and creams should be driven in with light slaps on the fingertips.

Do not neglect self-massage.

Massage should be done not only for the face, but also for the whole body (paying special attention to problem areas), as well as for the head.

Massage technique is huge, choose the one that suits you.

Thanks to massages, modeling of capillary blood flow to the skin and strengthening of the natural processes of restoration and rejuvenation are achieved.

Sleep more

, because sleep = beauty!

Sleep not only restores internal strength and energy, it also helps to maintain our healthy appearance and extend our beauty and youth.

So that not only the skin but also the hair is beautiful, do not deprive them of their attention: competent cleansing, suitable care for hair and scalp will guarantee you lush and silky hair, but is this not a dream of any woman?

To help you maintain the natural beauty and health of your hair, Herbalife has created a special line of

Herbal Aloe

products

.

They are rich in vitamins and minerals, do not contain sulfates, parabens and are suitable for daily use. **

Eat

more seafood

.

The predominance in the diet of fish and marine reptiles, rich in vitamins, minerals and nutrients, perfectly copes with the solution of many skin problems, such as dryness, the occurrence of inflammation, and also nourishes it from the inside and gives radiance and vitality.

Protect your skin

from direct sunlight.

Everyone knows that the sun is useful in limited quantities and at certain hours in the day, so in the summer it is especially important to pay due attention to the skin!

Use sunscreens and makeup with an SPF filter, wear sunglasses and moisturize your skin more intensively than at other times of the year.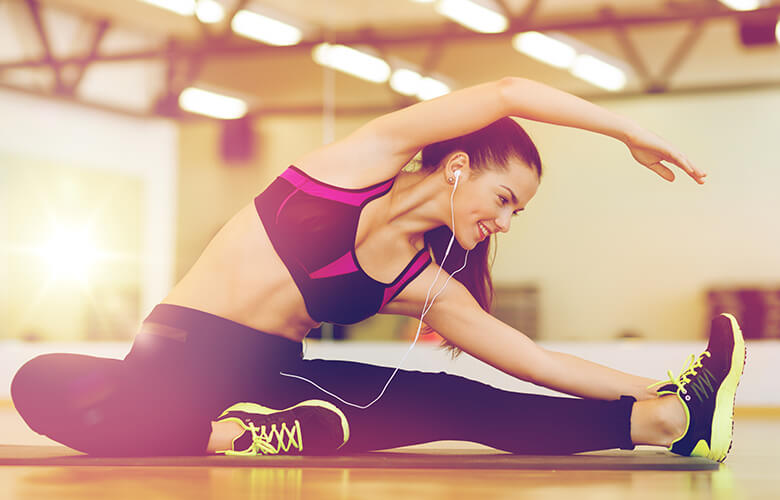 Go in for sports.

In a healthy body healthy mind.

Perform exercises several times a week to tone your body and skin.

Sport, beauty, health are inextricably linked concepts.

At the same time, sport makes a person more beautiful both physically and morally, which is important, because when you feel your own beauty, it cannot be invisible to others.

We are what we eat.

And this is the axiom of life.

Proper, balanced nutrition will help enrich the body with vitamins and minerals from the inside, which will positively affect both the condition of the skin, hair and nails.

Makeup brushes, manicure accessories and hairdressing tools must be cleaned and sterilized at least once a week.

Say goodbye to bad habits

.

Smoking and alcohol slow down the metabolism.

When a plentiful drink of pure water and a balanced, healthy diet accelerate it.

Change your lifestyle and you will notice a change in your face, in the truest sense of the word